Thousands of threatening messages that were sent to U.S. District Judge James Robart during Donald Trump's presidency came from Russia, according to CBS.
Robart, who temporarily blocked Trump's travel ban on predominantly Muslim countries, received numerous online death threats and criticisms after Trump tweeted a series of attacks against him in 2017.
In an interview with CBS' 60 Minutes airing Sunday, Robart discusses those threats and additional safety matters that federal judges face.
According to CBS, thousands of those threatening messages that appeared to come from Americans were actually from Russia.
"If Putin can undermine a significant segment of the population's willingness to accept a court's decision, then he can cause chaos in this country," Suzanne Spaulding, who ran cybersecurity operations for Republican and Democratic administrations, told CBS.
Robart received upwards of 40,000 threatening messages, including at least 100 death threats, after temporarily suspending Trump's travel order, which aimed to ban citizens from Iran, Iraq, Libya, Somalia, Sudan, Syria and Yemen.
Critics of the Seattle-based judge called him a "dead man walking" and posted his personal information, including his phone number and address, on social media.
Trump then further flamed the situation by ridiculing Robart online, calling him a "so-called Judge" and telling his millions of followers to blame him for any potential attacks against the U.S.
"Just cannot believe a judge would put our country in such peril. If something happens blame him and court system. People pouring in. Bad!" Trump tweeted in 2017.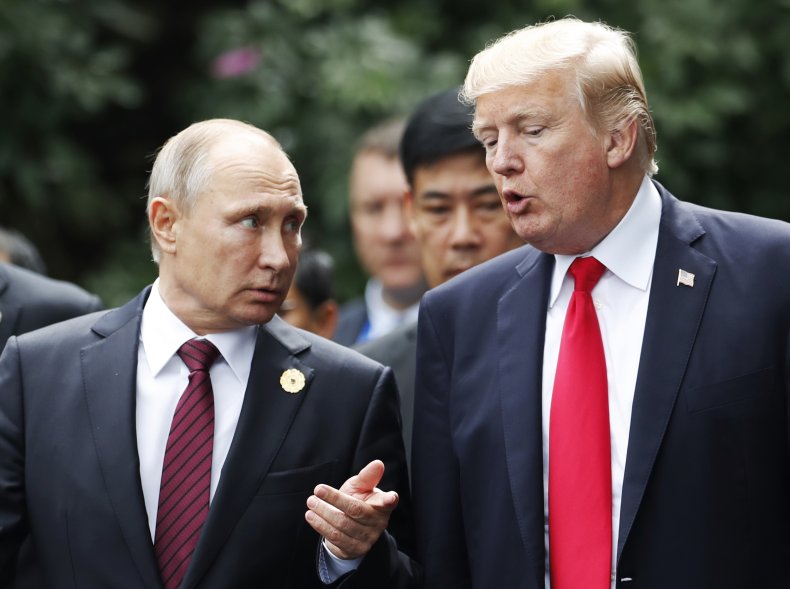 During 60 Minutes interview, Robart said he didn't believe Trump's statements were appropriate and added that his family also faced a number of harmful threats.
"When you call someone a so-called judge, what you do is you attack the judiciary…. I thought he had a right to attack my decision. I don't think that criticizing a judge is acceptable," he said.
In ruling against Trump's travel ban in 2017, Robart, who was appointed by President George W. Bush, said it caused a "litany of harms." He added that since 9/11 no attacks had been carried out on U.S. soil by individuals from the seven countries cited in the order.
In 2018, the Supreme Court upheld a revised version of the ban, ruling that it was within Trump's power to "suspend entry of aliens into the United States." But in one of his first executive orders, President Joe Biden suspended the travel ban, prompting relief amongst Muslim Americans.
"Muslim communities were the first to feel Donald Trump's assault on Black and brown communities in this country with his vile Muslim ban. That fight was the opening barrage in what has been nearly four years of constant pressure and insults, and attacks against Muslim American communities," Biden said during his presidential campaign.
In a January call, Biden confronted Russian President Vladimir Putin on a number of controversies, including the poisoning of Russian opposition leader Alexei Navalny and the SolarWinds hack that affected U.S. government networks.
In a summary email to Newsweek about Biden's call, the White House said, "President Biden made clear that the United States will act firmly in defense of its national interests in response to actions by Russia that harm us or our allies."
Newsweek reached out to Robart and the Russian Foreign Ministry for additional comment but did not hear back in time for publication.