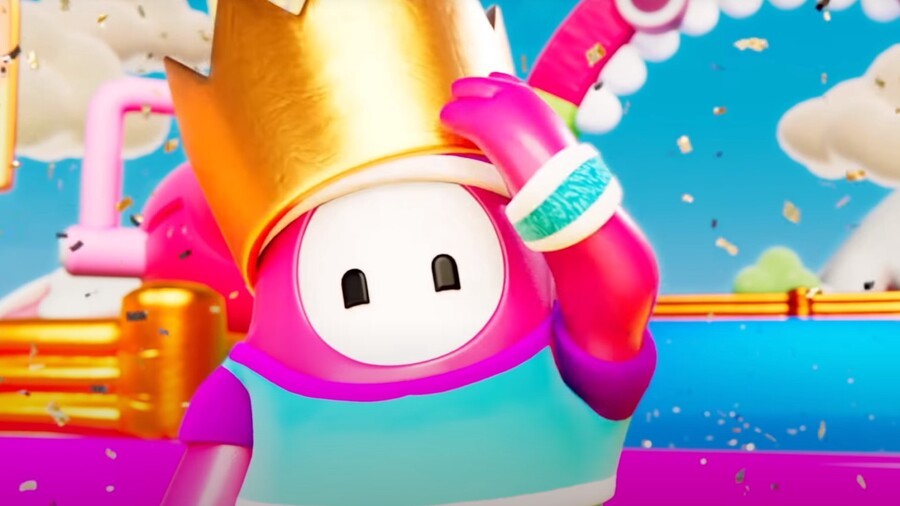 Update: The Fallen One has been found.
In case you missed it, Mediatonic rewarded Fall Guys' best player (statistically) with early access to an upcoming in-game costume. The problem was that not even the developer knew who this person was. Fast forward to now, and the so-called Fallen One has finally been discovered. It turns out that popular Twitch streamer DrLupo is The Fallen One.
There are a couple of things we can all take away from this news. Firstly, we are all worse at Fall Guys than DrLupo. Secondly, a Portal-themed outfit is coming to the game tomorrow, Saturday 22nd August. It's P-Body from Portal 2, and it looks adorable. Oh, and don't worry: the PS4 version of the game now has access to these Valve-themed costumes, which were previously exclusive to Steam.
---
Original Story: Fall Guys is just ridiculous. It seems the team at Mediatonic is game to do all sorts of unusual things, including a charity bidding war for brands who want an in-game outfit and potentially deleting the yellow team. The latest stunt? It's all about The Fallen One.
Who is The Fallen One? Nobody knows — not even the studio. However, this person is statistically the best Fall Guys player, and the team has given them early access to an in-game costume that won't be released publicly until tomorrow:
So, someone out there — The Fallen One, as they're now known — has a completely unique costume. The mission has become about tracking down this particular jelly bean. The Twitter account is urging everyone to log into the game and check their inventory to see if they have the outfit. We've looked — it's not us. Could it be you?
[source twitter.com]