Updated / Saturday, 20 Feb 2021 17:42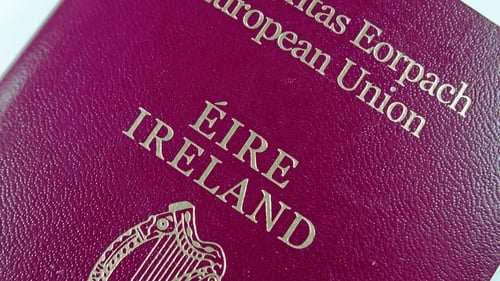 The Passport Service has temporarily paused the processing of routine applications while Ireland remains at Level 5 restrictions. 
The Department of Foreign Affairs has said that Passport Service staff "do not have access to private, personal data when working outside of our secure offices and so cannot process passport applications remotely."
Passport Service staff have been reassigned to other roles for the time being.
However, a same-day service is continuing for emergencies including bereavement, illness or medical treatment overseas. 
A weekly urgent service is still also being provided for Irish citizens resident overseas who require a passport for local immigration purposes.
These applicants are advised contact their local Irish Embassy or Consulate General.
The Dept of Foreign Affairs has confirmed that normal processing of passports will resume under Level 4.
"We have significant experience in addressing high volumes of applications," a Dept of Foreign Affairs spokesperson said.
The spokesperson added that they would "expect to clear any backlog in six to eight weeks and return to normal turnaround times as quickly as possible."