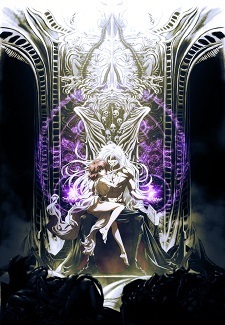 Warner Bros. Japan opened an official website for an anime adaptation of Kazushi Hagiwara's Bastard!!: Ankoku no Hakaishin (Bastard!! Heavy Metal, Dark Fantasy) manga on Thursday, revealing the main cast, staff, and a teaser visual (pictured). The anime series will debut worldwide on Netflix in 2022.


Cast

Dark Schneider: Kishou Taniyama (Bungou Stray Dogs)

Yoko Tia Noto: Tomori Kusunoki (Muv-Luv Alternative)

Gara: Hiroki Yasumoto (Bleach)

Nei Arshes: Youko Hikasa (Arifureta Shokugyou de Sekai Saikyou)


Staff

Director: Takaharu Ozaki (Goblin Slayer)

Series Composition: Yousuke Kuroda (Hellsing Ultimate)

Character Design: Sayaka Ono (Cross Ange: Tenshi to Ryuu no Rondo)

Sound Director: Yasunori Ebina (Shuumatsu no Walküre)

Music: Yasuharu Takanashi (Team-MAX) (Jigoku Shoujo)

Production: Warner Bros. Japan

Studio: LIDENFILMS


A special program for the anime revealing additional cast, the first promotional video, and a talk show featuring the main cast will take place on February 10 at 8:00 p.m. Warner Bros. Japan and Netflix Anime will stream the event on their respective YouTube channel. The former's bilibili channel will also stream the event at a later date.


Hagiwara originally published a one-shot in Weekly Shounen Jump in 1987 and began regular serialization the following year. The manga then ran in Weekly Shounen Jump's special quarterly edition between 1990 and 1996 and returned to the original magazine from 1997 to 2000. Ultra Jump began serializing the manga in 2001 and published the latest chapter in 2010 before the manga entered hiatus. Shueisha released the 27th volume in March 2012. Bastard!!: Ankoku no Hakaishin has a cumulative 30 million copies of its volumes in circulation.


A six-episode original video anime by animation studio AIC ran between August 1992 and June 1993, roughly adapting the first seven volumes. Geneon Entertainment USA distributed the anime in North America on VHS with an English dub from August 28 to December 8 in 1998 and re-released all episodes on DVD in June 2001.


VIZ Media licensed the manga in English in July 2001 and released the first volume in August 2002. Following the release of the 19th volume in September 2009, the company discontinued its publication.


Synopsis

The kingdom of Metallicana is under attack from the Four Lords of Havoc. This party of villains—ninja master Gara, deadly thunder empress Nei Arshes, cold and calculating Kall-Su, and enigmatic dark priest Abigail—will stop at nothing to get what they want, even if it leaves utter destruction in their wake.


High Priest Geo is desperate to help save the kingdom and its people. He unleashes the mighty wizard Dark Schneider, a man who used to be an ally of the villains. Unfortunately, Dark Schneider has his own plans in mind. Will he stop the Four Lords of Havoc or join them in their conquest of the world? [Written by MAL Rewrite]


Official site: https://bastard-anime.com/

Official Twitter: @bastard_PR


Source: Press Release