The first three months of 2020 may have marked the worse start to the year ever, but Lance Bass just made things a little better by sharing some much-needed good news.
During a recent video interview, The Daily Popcast with Lance Bass host shared that he and his *NSYNC bandmates are still close friends today and even dished on where one member stands on a possible reunion.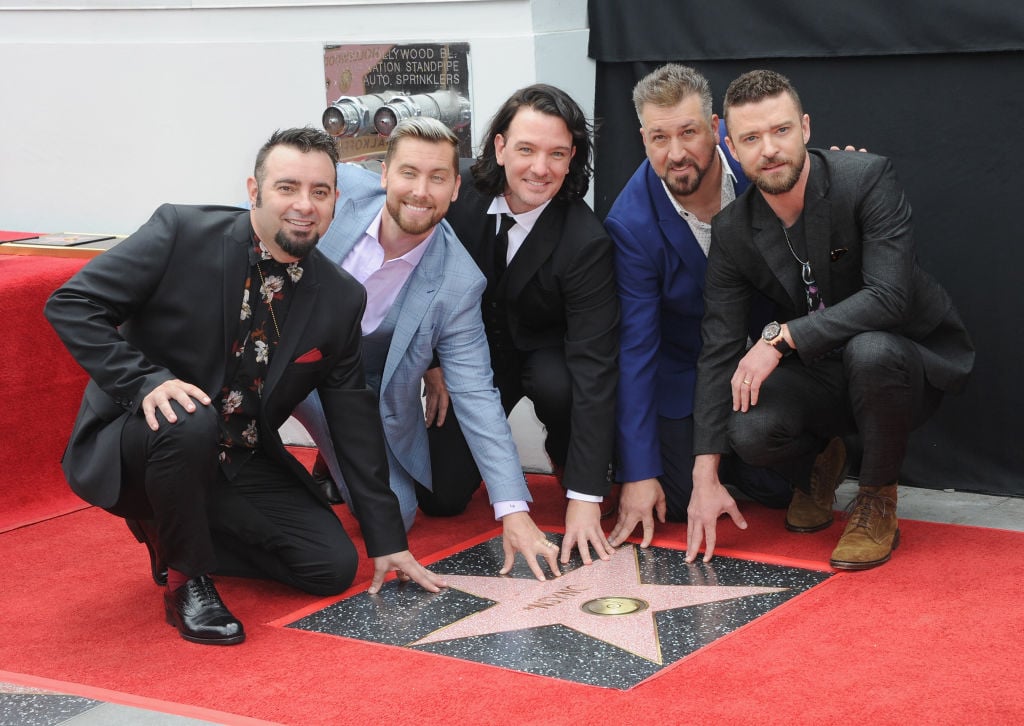 The band has grown closer in recent months
It's been 18 years since *NSYNC decided to break up at the height of their career, shattering fans' hearts and leaving many questioning whether or not the group would ever get back together.
While it seemed like the singers haven't been interested in being a band again, they've remained good friends over the years and are still close pals to this day.
During a recent episode of Watch What Happens Live with Andy Cohen, Bass revealed that he and his bandmates have grown a lot closer recently, thanks to their individual appearances on his podcast, The Daily Popcast with Lance Bass.
"The interviews really kind of even bonded us even more, especially during this quarantine," the singer said.
Bass went on to reveal that the former boy band has gotten so close that they enjoy weekly video calls with each other amid the coronavirus outbreak.
"Your relationships, they get tighter, so now we have happy hours every week together on Zoom, which is fun," he added
Though Justin Timberlake has opted out of getting together with his bandmates in the past, Bass confirmed that the "Cry Me A River" singer does join in on the virtual happy hours along with Joey Fatone, Chris Kirkpatrick, and JC Chasez.
"You did that, Lance Bass!" Cohen excitedly quipped.
"Bringing people together Andy, bringing people together," Bass responded.
Will the band ever get back together?
When *NSYNC formed in 1995, it wasn't long before they became arguably one of the greatest boy bands of all time.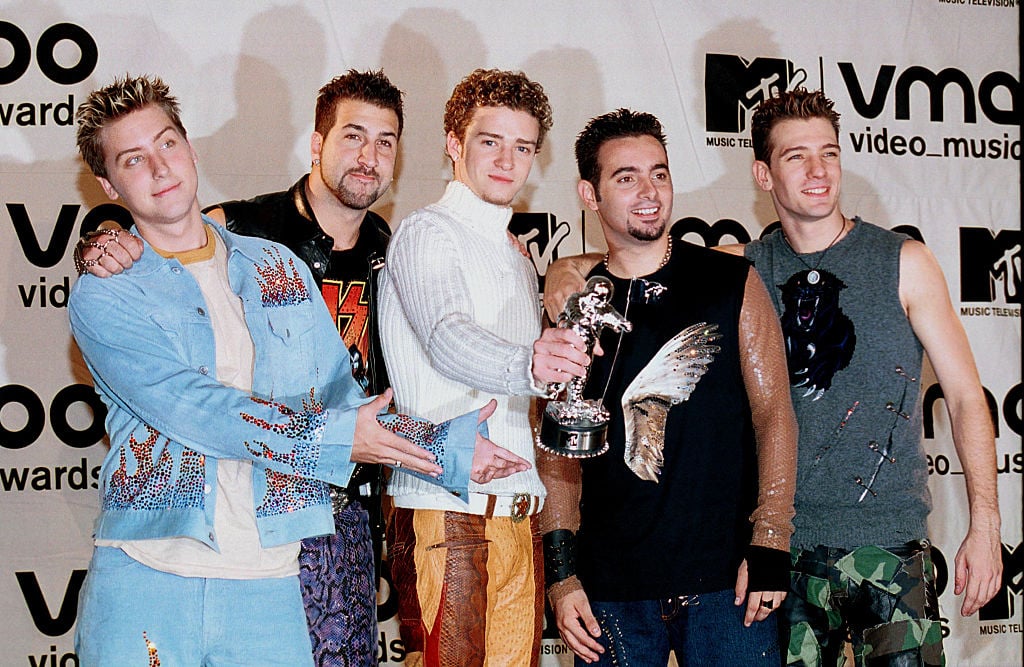 During their career, the band released several chart-topping hits and had a huge global fan base. With their music career on an upward climb, many were left stunned when the group took a "temporary hiatus" in 2002, which turned into a full-on breakup.
Though they never officially announced their split, Bass revealed in his 2007 book Out of Sync, "We're definitely broken up. It's not a hiatus. Justin made it clear that he wouldn't be interested in discussing another album any time soon."
A few years later, the band reunited briefly during the 2013 MTV Video Music Awards, which led many to believe that an *NSYNC reunion was on the horizon.
When the band came together again — without Timberlake — during Ariana Grande's 2019 Coachella performance, rumors of a reunion kicked into overdrive.
Members of the band even shared that they're on board with the idea of reuniting. Though most of them have been pretty vague on the matter, it appears that they're all open to coming together again if the opportunity presents itself.
As for Timberlake, he's kept his feelings about an *NSYNC reunion under wraps, but thanks to Bass, we now know where he stands on this idea.
While sharing details about his podcast episode with the "SexyBack" crooner, Bass revealed that his former bandmate "actually would be interested in talking about a reunion."
Now that it's been confirmed that all members of *NSYNC are open to the idea of a reunion, we could be saying "Hi, Hi, Hi" to the band sometime soon!