Akshay has been trying to clear the civil services exam since 2017. Because of him not being selected yet, his relatives constantly taunt him.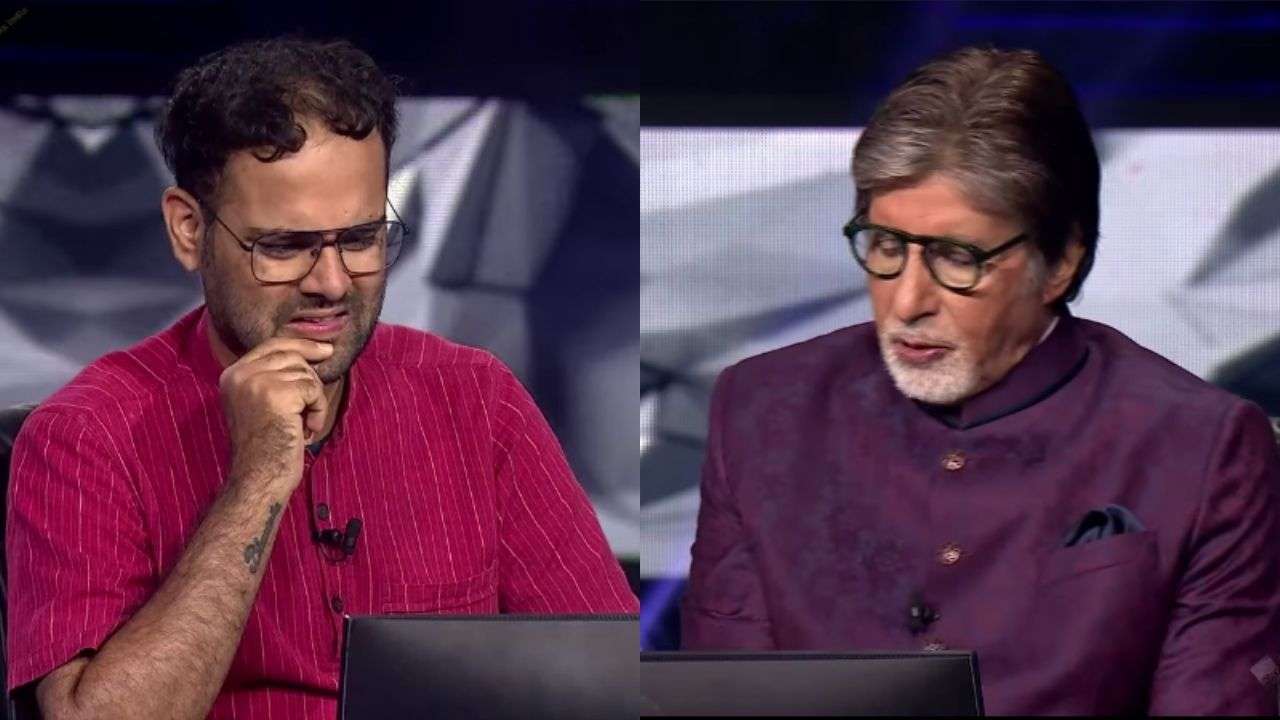 Updated: Sep 14, 2021, 11:32 PM IST
On today's episode of 'Kaun Banega Crorepati 13' appeared a jolly UPSC aspirant named Akshay Jyot Ratnoo. Akshay has been trying to clear the civil services exam since 2017 and hasn't been selected yet.
The young chap couldn't bring anyone as a companion as his father was unwell and his mother was taking care of his sister who just had a baby. "What about friends?" asked Amitabh Bachchan to which Akshay said that in the race of UPSC he has lost all his friends.
Akshay also had a tattoo of his parents' name on his arm and said he wanted that as a lesson to not spend excessive money. Because of the fact that he hasn't cleared the exam, Akshay's family members and relatives constantly taunt him which seems to have hampered his self-confidence and morale.
The makers of 'KBC 13' then surprised Akshay by connecting his parents via video call. They told the 26-year-old that they have always stood by him and will continue to do so. Big B also told him to not be frustrated and to keep working hard in life.
Akshay answered the questions and managed to win Rs 6.4 lakhs. He was then presented with the 12th question, which he couldn't answer, despite using his last lifeline, 50:50. Here is the question: 
Q. Which of these places is held to have its name to the medical dressing 'gauze'? 
The four options were: A) Gaziantep, B) Gazipur, C) Gaza and D) Ghaziabad. The correct answer was Gaza. 
Akshay also went back with some sound advice from Amitabh when he asked him how he dealt with the hardships to reach where he is today.
Responding to him, Amitabh shared, "Many times, it was like everything has come to an end, there's no hope. I did go to Babu ji (father Harivansh Rai Bachchan) once and told him 'Babuji there are a lot of struggles in life'. To which he said, 'So long as there is life there will be struggle'." 
Amid thunderous applause, he further added, "Just how a lift opens when you keep your finger in the middle, (life is just like that) Similarly, just keep a finger and that door will open."
Residing in Jodhpur, Rajasthan currently, he has completed his B.A and M.A LLB from Ramjas College, Delhi University and Tata Institute of Social Sciences, Mumbai.