Updated / Saturday, 20 Feb 2021 19:09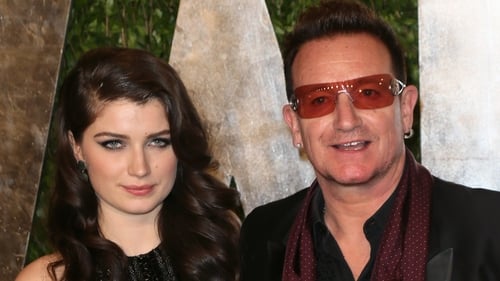 Bono's daughter, actress Eve Hewson, has revealed how her famous father would often mortify her and her siblings when he was dropping them to school by wearing his dressing gown, shades and even jumping out of the car to dance during traffic light stops.
Speaking on Friday night's Late Late Show, Eve, who can currently be seen in new Netflix series, Behind Her Eyes, said, "When he was home, he'd love to drive us to school because that was the time to spend with us and talk to us.
#BehindHerEyes actor @EveHewson tells Ryan what the school run was like when her Dad was on duty. 😂🚘 @RTELateLateShow #LateLate pic.twitter.com/ypxfv7XwpD

— RTÉ One (@RTEOne) February 19, 2021
"But he would drive in his dressing gown and his shades and in the traffic on the Blackrock Road, he liked to put on Backstreet Boys and turn it up really loud and get out of the car and start dancing in the traffic and we were so humiliated.
"That's the kind of dad he is," she added. "He's a fun time but he knows how to embarrass me, that's for sure."  
Speaking about Behind Her Eyes, 29-year-old Eve, who is the second daughter of the U2 singer and Ali Hewson, said, "The show is a love triangle about a woman who starts an affair with her boss and then strikes up a friendship with his wife."
She also admitted that she hadn't read the script for the show before auditioning and talking to the producers via Skype.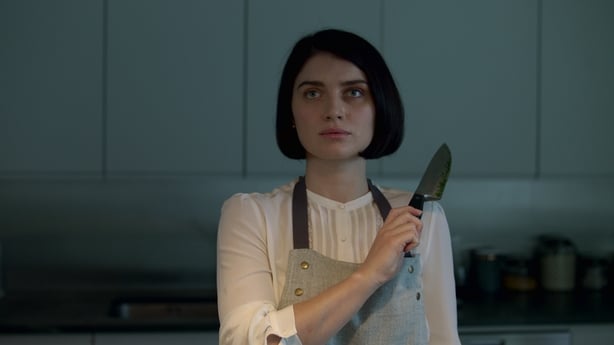 Asked if she is prepared for increased fame after appearing in front of a global audience on a Netflix drama, she said, "I don't know, I'm just going to wing it. Like I blagged my way into this job, I'm going to blag my way through this whole fame situation."
Watch The Late Late Show on the RTÉ Player