Healer Girl Anime's Cast, Staff, and Ending Theme Revealed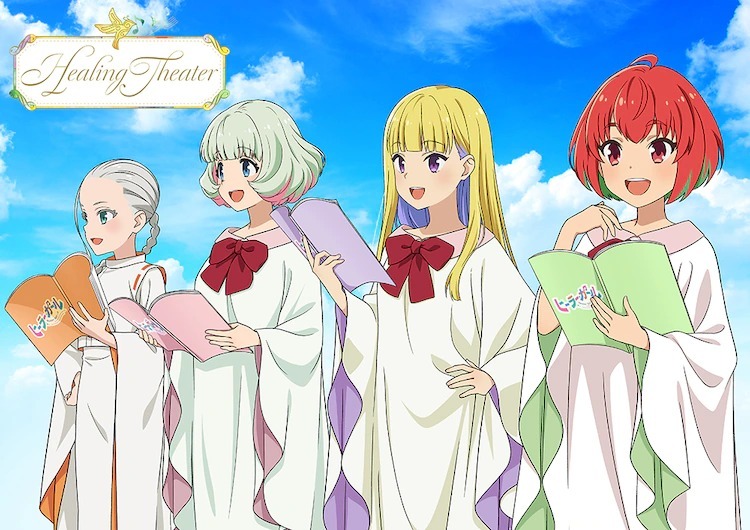 Now that the official website is open for the Healer Girl anime—which is being directed by Yasuhiro Irie (Fullmetal Alchemist: Brotherhood) at anime production house Studio 3Hz and is set to premiere this April—more information has arrived. In addition to the announcement of more cast and staff members, the ending theme song has been revealed along with the ending animation sequence and a new key visual.
The ending theme has the anime's lead voice actresses—Akane Kumada as Hibiki Morishima, Carin Isobe as Kana Fujii, Marina Horiuchi as Remi Gojō, and Chihaya Yoshitake as Sonia Yanagi—forming the Healer Girls unit to perform "Believe like Singing." See how the ED sequence looks in the video below.
In a world where Vocal Medicine is another school of medicine alongside Western and Eastern medicine, special Healers are often called upon to sing to patients and doctors alike to improve their mental health. The Healer Girl anime follows healer girls as they train at the Karasuma Vocal Medical Institute.
New cast members include Ayahi Takagaki as Ria Karasuma, Hisako Toujou as Shoko Nagisa, and Miyu Takagi as Shinobu Honosaka.
Some of the new staff members are Ryo Takahashi on music, Fumiyuki Go as sound director, Sou Senoo as art director, Kouhei Ogawa as 3D director, and Gou Sadamatsu on editing, among others.