Fashion Week Is Coming — But Anime Is Always Head of the Curve
Fashion Week is nearly here — meaning big cities worldwide will be putting their freshest looks on the catwalk. Some looks are glam, some are comfy, and others are outright wild. Sometimes it's hard to tell where designer looks end and anime looks begin. And in some cases, that's because there is no divide.
From artists who love designers to designers who love artists, anime and fashion have gone hand in hand for ages. Here are just a few of those pairings:
JoJo on the Catwalk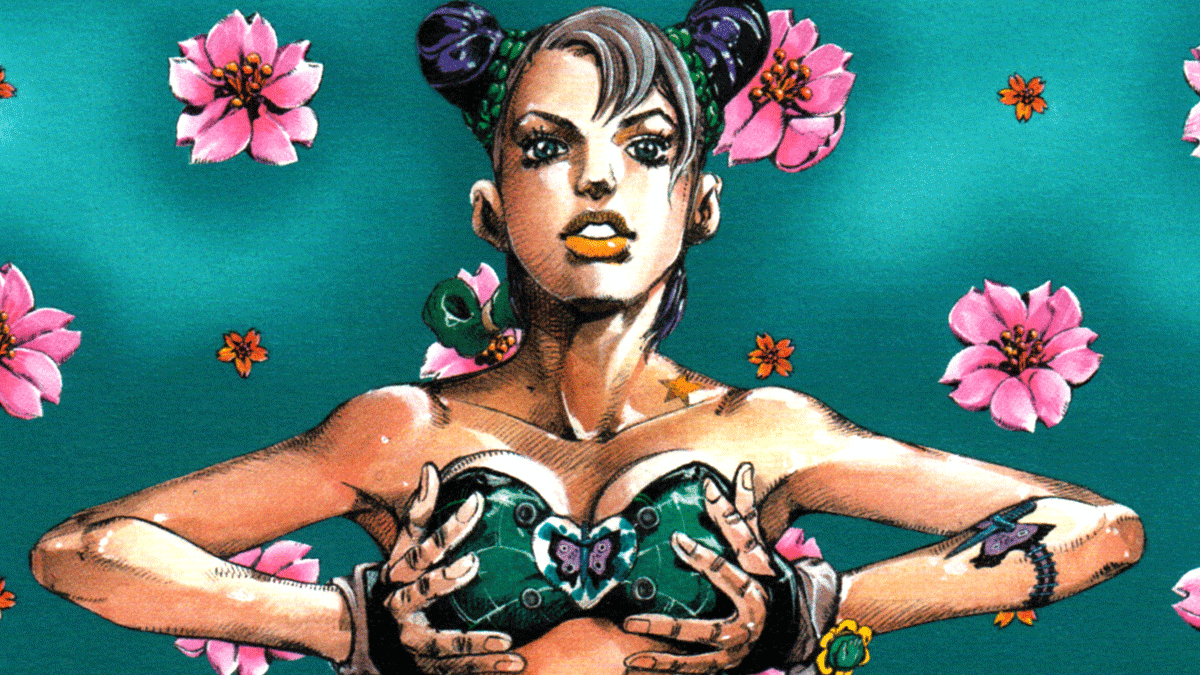 One of the most beautiful, and most rewarding, feedback looks in play is the one between the catwalk and JoJo's Bizarre Adventure. Hirohiko Araki's high-octane, high-strangeness series pulls a lot from high fashion. Not just the wild outfits, but those poses. If Stand users look like they're modeling for a magazine, that's because those shoots are where Araki gets a lot of his inspiration. That, plus his study of Gauguin's color theory, gives his art its standout style.
What goes around, comes around — in the good way. Araki and Gucci have teamed up more than once, with Rohan, Joylne, and others sporting the designer's outfits. A 2013 exhibit in Florence was billed as a "fusion" of fashion and manga.
Sailor Moon Style
Sailor Moon fans know by know that series creator Naoko Takeuchi loves a good photoshoot. And she's not shy about pointing out exactly where some of her designs come from. Black Lady's look comes right out of an Yves Saint Laurent perfume ad, Setsuna has sported a Chanel number… And Princess Serenity's iconic dress? Christian Dior's equally iconic Palladium dress from the fashion brand's 1992 collection.
Specific designs aside, Sailor Moon has always been fashion-forward — even on a far more basic scale. The Sailor Guardians' magical gear, from their uniforms to their transformation items, all come from clothing and accessories available to middle-school students. Sailor uniforms, cosmetics, and cute pens are all powerful in the manga and anime. And what goes around comes around yet again: you can buy cosmetics based on the series.
Capsule Collections
Fashion isn't just about what goes down the catwalk in New York. (We're unlikely to wear a lot of those things to parties, anyway.) The intersection of anime and style is growing ever stronger, with brands making capsule collections as collaborations with series and artists. Horror manga creator Junji Ito has lent his art to more than one brand, leading to stylish looks with a manga flair.
Michael B. Jordan teamed up with Coach for a Naruto fashion collection, and there are more coming every day. It's not just logo tees anymore: we're getting some really cool looks. Sadly, a lot of them are still really pricey. But when something comes along that's affordable, cool-looking, and flaunts the faves, we're here for it.
Don't forget the shoes! Here are some anime Cinderella stories.