Doom Eternal got its first big update this week with id Software doing a lot of things right as they did with the game itself. Included in the update was a huge DLC, some new content, a new game mode (Empowered Demons), and much more. The devs, however, embedded something else in the update- an anti-cheat feature for PC users.
Doom Eternal gets anti-cheat software
As the patch notes on the game's official blog states, the newly added software is called Denuvo anti-cheat. It is now a necessity to play the online multiplayer, Battlemode on PC. Users are particular about any new software they are required to install on their devices, as they should be. It is a matter of every individual's privacy and security after all. It also assures users that they can easily uninstall the anti-cheat through the Add or Remove option on the Control panel.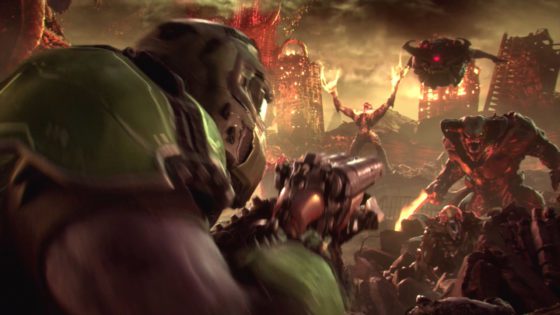 You can also go through Denuvo's blog-post and read detailed information on the software. For the most part, it says all the right things when it comes to maintaining the privacy of its users.
"Unlike other anti-cheat solutions, our Anti-Cheat solution does not take screenshots, scan your file system, or stream shellcode from the internet. We collect information on how the OS interacts with the game and send the information to Amazon-hosted servers for cheat detection."
However, one thing about the software stands out like a sore thumb, and its mentioned in the post too.
"Our Anti-Cheat solution doesn't have annoying tray icons or splash screens, and this invisibility could raise some eyebrows."
The biggest issue, however, is that it uses a kernel-mode driver, which gives it access to the device's Operating System. Hence, this puts your system at a security risk via the driver, which can be exploited.
You may remember the recent controversy that valorant and its anti-cheat system, Vanguard faced. However, there is one major difference between the two. Unlike Vanguard, Denuvo starts and stops only when Doom Eternal is playing on the system. On the other hand, Valorant's anti-cheat became active the moment you booted up your PC.