A Ventura County Community College District professor is facing backlash for reprimanding a student who is hard of hearing during a virtual class. A video of the incident made waves on social media when it surfaced on Friday.
In the video, which made its way onto Reddit on Friday, the frustrated professor calls on a student he refers to as Ms. Salazar, and begins to scold the woman for not responding to him in what he felt to be an appropriate amount of time.
"Why didn't you answer all the times I spoke to you then? You know, thank you. Thank you. Why don't we talk sometimes—why don't you email me? We'll set up a live zoom and we're going to have some real communication at some point and time. Maybe you can have your counselor join us? Okay? Do you hear me? Okay, wonderful, do that," the professor says.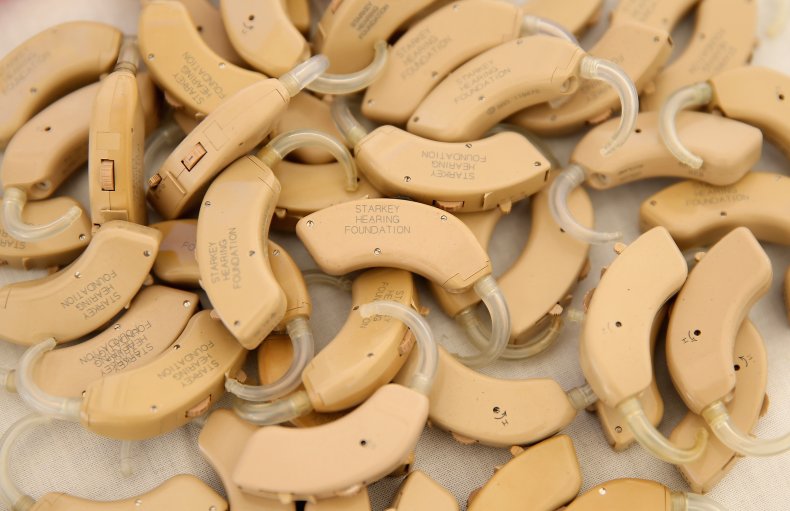 Following his outburst, another student chimes in to notify the professor that the student he's been speaking to is hearing impaired, and that she's relying on a translator and her hearing piece, which is causing her responses to be delayed. The professor still insists, though, that the student is "not paying attention. She's not trying."
"Ms. Salazar, have your counselor speak with me because you've got too much distraction to even understand what's going on," the professor says in the clip.
Salazar responds that she does understand what's happening in the class because her translator is near her and helping her with the lesson. The professor then responds, sarcastically, "Just have them teach you the whole class. That makes sense to me. I don't know, I don't understand it, but I see you laughing and smiling and giggling with somebody else."
Since the video's posting on Reddit, some people online have claimed that they've identified the professor. Newsweek has reached out to both the supposed professor in question and Ventura College for confirmation and comment.
A number of people on social media have lambasted the professor for his behavior toward the student and called on Ventura County Community College District to intervene.
"I can't imagine @ventura_college wants its instructors grotesquely berating their students in this manner. What say you, @ventura_college," one person tweeted on Friday.
Another person on Twitter suggested that the woman is owed an apology from the professor. "As a teacher, I must admit that I have had situations where I ASSUMED a motive about a student, only to be corrected. We are human & can behave poorly. But, his behavior was unforgivable. The second he heard she is HOH, he should have apologized, & asked about her Zoom situation," the tweet reads.
Some people even seem to feel that the professor's behavior is enough to cost him his position at the school. "Perhaps some anger management for this 'professor' or better yet show him the door."