Hosted by Karan Johar, 'Bigg Boss OTT' has entered its finale week and will soon shift to the TV version 'BB 15' which will be hosted by Salman Khan.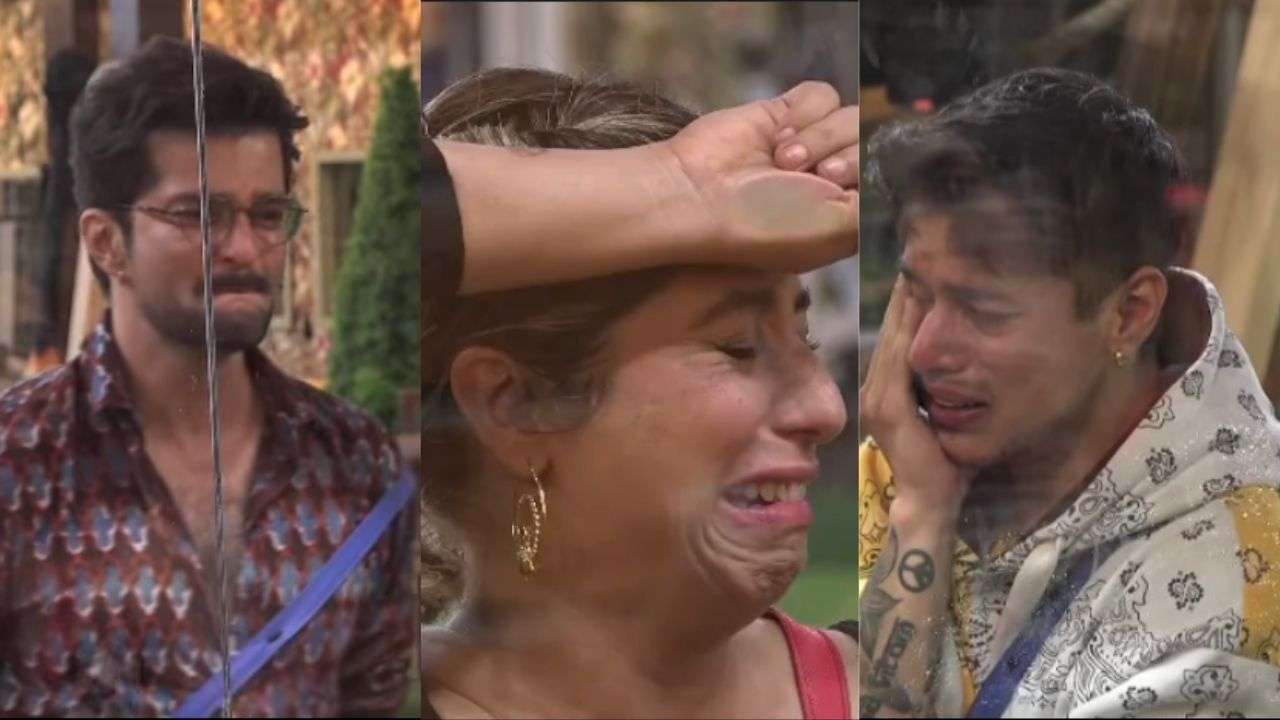 Updated: Sep 14, 2021, 10:53 PM IST
A day after Divya Agarwal's boyfriend Varun Sood visited her in the 'Bigg Boss OTT' house, the rest of the contestants also got emotional on meeting their family members after more than a month.
The first was Neha Bhasin's elder sister, Rashi Bhasin who entered the house when Pratik and Neha were hugging and frozen. Rashi complimented all the other constants and tells Divya that Neha is just playing the game and family and friends are the singer's strengths. Neha asks about her husband Sameeruddin to which Rashi replied and said that he loves her and is missing her. Neha cries after Rashi leaves and is consoled by the housemates.
The second family member to enter the house was Raqesh Bapat's nice niece Isha. She calls her 'mama' a hero and said people are loving him. Bringing up Raqesh's "men are stronger than women" remark, for which he was reprimanded by host Karan Johar as well, Isha tells him that he didnt do anything wrong and the public understands that. She tells him that he is raised by two strong women and knows how to respect women. She also thanks Divya for taking care of him and Shamita for always supporting him. The actor cried and revealed that he missed his father after the whole incident.
Then entered Pratik Sehajpal's sister Prerana, upon seeing whom Pratik cried inconsolably. She tells Pratik to maintain his boundaries with Neha adding that "there is a very thin line" and he should maintain it. Prerana also bashed Divya and confronted her about the time she compared herself to the former. She said there is only one difference between them which is that she wouldn't go to all the housemates and complaint about Pratik, which Divya did. After telling her brother to play only for himself, Prerana left the house.
After this, Shamita Shetty's mother Sunanda Shetty entered the house and filled it with her positive aura. The actress broke down upon seeing her mother who told her daughter that everyone's proud of her. She also said that Shamita is trending outside and people are calling her a queen. Shamita also asked about Shilpa Shetty and jiju Raj Kundra. Sunanda praised each and every housemate in the house and called Raqesh a gentleman. She also got modaks for everyone.
The last person to visit the 'Bigg Boss OTT' was choreographer Punit Pathak who came to meet Nishant Bhat. Punit said he and everyone has "respect" for Nishant and that he was playing a "khatarnak level" game. He also tells Nishant that he now has a blue tick on Instagram which means his profile is verified. After that, Nishant is elated and jumps around to celebrate his achievement. Puneet relays messages from Nishant's friends and family and also tells him he is the first person to represent choreographers on the platform, whose job is always to be behind the camera. Puneet also compliments Neha and Shamita and said he would lie to see them in the finals with Nishant.
The house was emotional after meeting their family members. However, all was not well with Pratik and Neha, after the latter got upset with Prerana Sehajpal's comment. 'Bigg Boss OTT' has entered its finale week and will soon shift to the TV version which will be hosted by Salman Khan.