Anupam Kher has been in the US for several weeks now shooting for his upcoming film 'Shiv Shastri Balboa' which also stars Neena Gupta.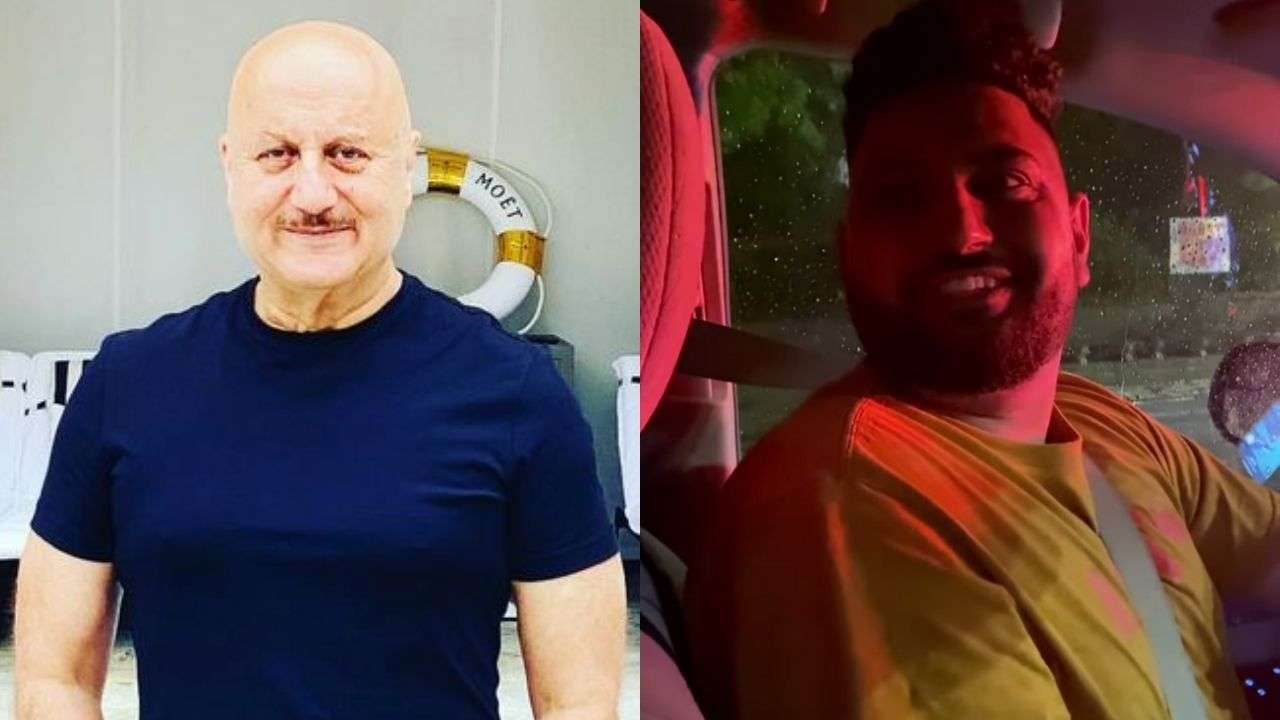 Updated: Sep 14, 2021, 11:59 PM IST
Anupam Kher is very active on social media and regularly shares snippets of his life on Instagram. Anupam, who has been in the US for several weeks now shooting for his upcoming film 'Shiv Shastri Balboa', recently took to Instagram to share a video of his interaction with fan, a cab driver who failed to recognise him.
In the video, Anupam can be seen casually talking to the cab driver who is visible in the video. The driver, named Jaskaran narrates that he is from Amritsar and asked the actor where is he from. Jaskaran then takes his mask off and poses for the video when Kher asked him whose name is it on the cab. 
Suddenly, Jaskaran realises that it is infact the actor who is sitting in his cab. He looked surprised and elated on meeting Anupam. He shared that this has happened to him for the first time and called himself lucky.
While sharing the video, Anupam captioned the post as, "Encounters in NY My cab driver from Amritsar #JaskaranBhullar was a chatty pleasant young fellow and had no idea that it was me in his car. I had my mask on. We spoke and then suddenly his expression changed to a broader smile. These are priceless moments I enjoy with a fellow Indian in a foreign land. Watch it!! It will bring a smile on your face too. Jai Ho @bhullarjaskaran910 #Indians #EncountersInNY #Life."
Fans reacted to the video and expressed happiness for the cab driver. "Lucky Person soch raha hu ab mai bhi Uber Driver bann jau," wrote one user while another commented, "He will tell everyone that today I met Indian cinema legend Anupam Kher." 
Fans also praised Anupam for his nature. "I love the way you give surprises to 'aam aadmi'," wrote a user while another commented, "Sir, when we see such videos from your side, we feel very happy, you have a different passion towards the people of India."
Helmed by Ajayan Venugopalan, 'Shiv Shastri Balboa' also stars Neena Gupta and Jugal Hansraj.