Democratic New York Representative Alexandria Ocasio-Cortez announced on Friday that she was joining several other Democrats in the state in calling for a full investigation into Governor Andrew Cuomo's handling of nursing homes during the COVID-19 pandemic.
In a statement emailed to Newsweek, Ocasio-Cortez wrote, "I support our state's return to co-equal governance and stand with our local officials calling for a full investigation of the Cuomo administration's handling of nursing homes during COVID-19."
"Thousands of vulnerable New Yorkers lost their lives in nursing homes throughout the pandemic," the statement continued. "Their loved ones and the public deserve answers and transparency from their elected leadership, and the Secretary to the Governor's remarks warrant a full investigation."
In addition to Ocasio-Cortez, several other New York lawmakers on both sides of the aisle have also called for an investigation into Cuomo's handling of nursing homes during the pandemic.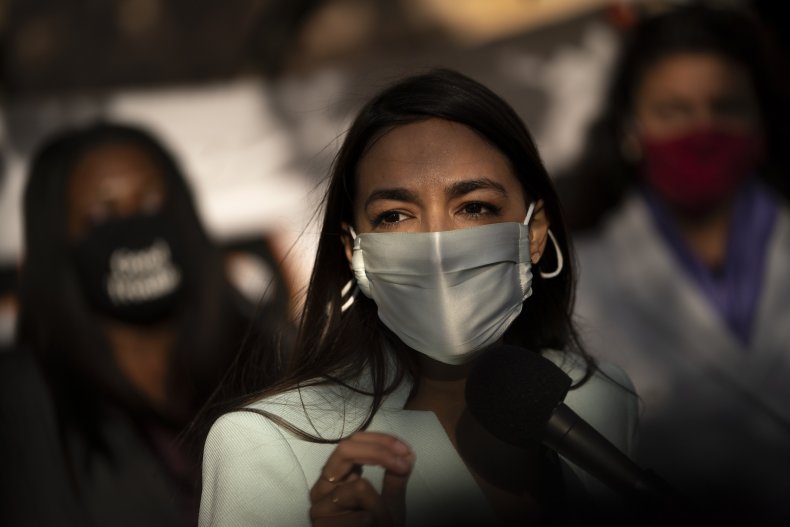 The calls for an investigation comes shortly after the New York Post reported that Cuomo's top aide privately apologized to Democrats for hiding the state's COVID-19 death toll in nursing homes.
Newsweek reached out to Cuomo's office for comment but did not hear back in time for publication.
This is a breaking news story and will be updated when more information becomes available.